When it comes to internet marketing, any business of any size can generate more revenue in one of two ways. First, driving additional traffic to your site in order to increase sales. Second, improving the effectiveness of your site to boost sales with the same amount of traffic you're currently receiving.
Traffic acquisition is only half the marketing equation. Conversion rate optimization (CRO) is where the work lies and focuses at the latter.
This is where a killer content strategy for conversion optimization comes in to provide a significant opportunity for businesses of any size to boost sales and generate more revenue..
One famous example of how conversion rate optimization with killer content strategy can help businesses, organizations, and even political candidates accomplish their goals is the 2008 Obama Presidential Campaign.
Dan Siroker, the founder and CEO of Optimizely, was serving as the Director of Analytics for the Obama Campaign. He proposed that different headline, image and video combinations should be tested to see which one was the most effective at getting people to sign up for the President's e-mail newsletter.
The trick was to get people to sign up for the campaign newsletter, since the campaign team knew that a large percentage of people who sign up would end up supporting the President financially,
After testing with 310,382 visitors with each variation seen by around 13,000 people, the version with a picture of Barack Obama's family and a "Learn More" call-to-action button led to a conversion rate of 11.6% for the winning variation, a 40.6% increase over the original conversion rate which was 8.26%.
See a screenshot of the winning variation from Barack Obama's 2008 successful presidential campaign.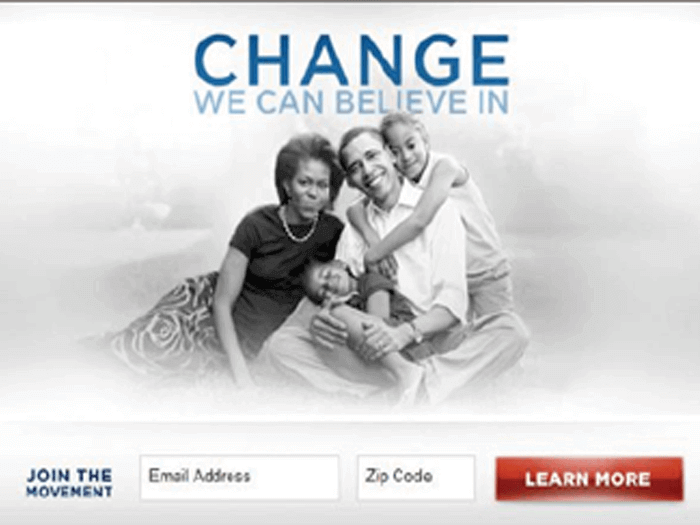 Alongside the increase in conversions from the winning variation is the approximately 2,880,000 additional sign ups , 288,000 more volunteers, and an additional $60 million in donations over the course of the campaign.
This seemingly simple actions shows that both small and big changes to copy, layout and design can have a big impact on the number of people who sign up for your service or buy your product.
Switch Video, for example, found that changing a single word in a call-to-action button copy increased qualified leads generated from their homepage by 221%.
Before we move on, let me ask: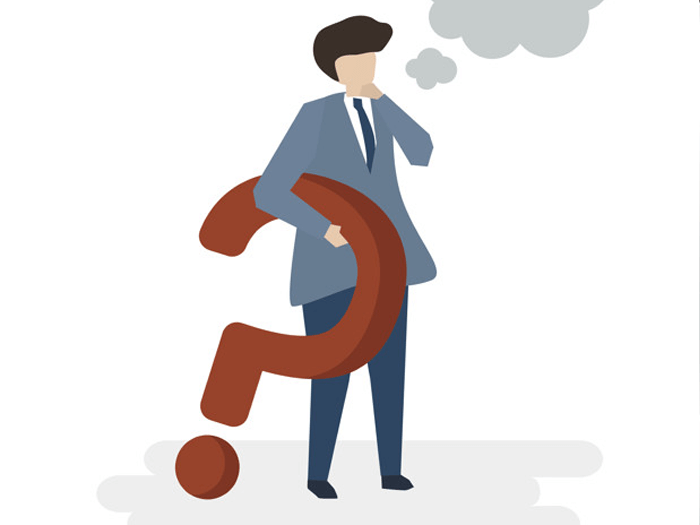 Are you like the thousands of businesses who feel like they're not getting the most out of their content marketing efforts? Or you've paintakenly put up a content that you feel should be converting and never meet your expectation?
If your answer is YES. Don't worry, in this article, I will show you how to design a killer content marketing strategy for conversion optimization and maximize your return on investment.
You'll learn how to repackage your content marketing strategy into a lead generating machine with a step-by-step guide to creating a winning content that convert your visitors to customers, and your customers to loyal and repeated clients.
I will show you how to map you content strategy with your buyer's jorney to increase the effectiveness of your content marketing efforts.
But before we go into that, let's define what a buyer's jorney is:
What is Buyer's Jorney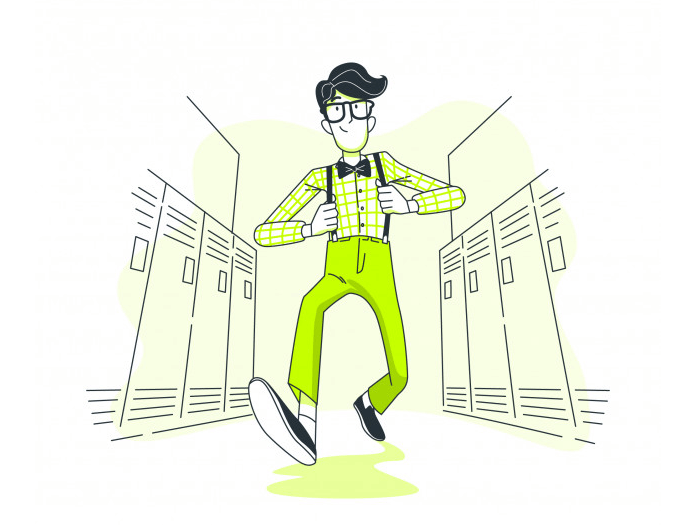 A buyer's journey is the process that a buyer goes through from being unaware of a problem to becoming a customer of a company that solves that problem. In a nutshell, it's the active research process a buyer goes through leading up to a purchase.
It's important to know that buyer's journey can vary from one business to the next. There are differences in how Business-to-Business (B2B) buyers arrive at a purchase decision and how Business-to-Customer (B2C) buyers do.
Having that in mind, let's take a look at what the stages of the Buyer's Journey might look like in a B2C.
The journey consists of a four-step process:
Awareness Stage: The buyer realizes you've a solution to their problem.
Interest Stage: The buyer is interested in the solution
Desire Stage: The buyer desire to get the solution.
Action stage: The buyer finally pay for the solution
This is usually depicted as a funnel-shaped process as shown below;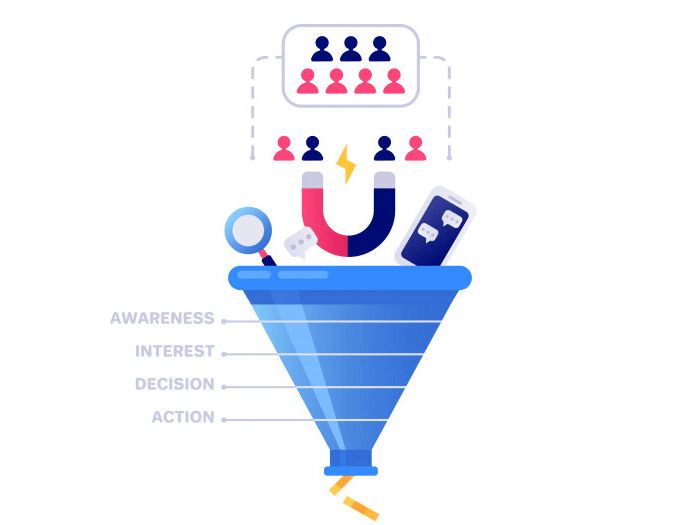 Now that you know what a buyer's jorney is, the next step is to define your content marketing strategy and map your Buyers jorney (funnel) to the content lifecycle for conversion optimization, so that you understand where exactly your customers are in their buying jorney inorder to devise an appropriate strategy to lure them into paying action.
Mapping Your Content with Your Buyer's Journey
Your buyer's jorney is further broken down into three parts – Top of the Funnel (TOFU), Middle of the Funnel (MOFU) and Bottom of the Funnel (BOFU).
At each stage, you devise different set of content strategies to effectively push your prospects from the top of the funnel, qualifying them as sales ready leads at the middle of the funnel, to finally turning them into buying customers at the bottom of the funnel.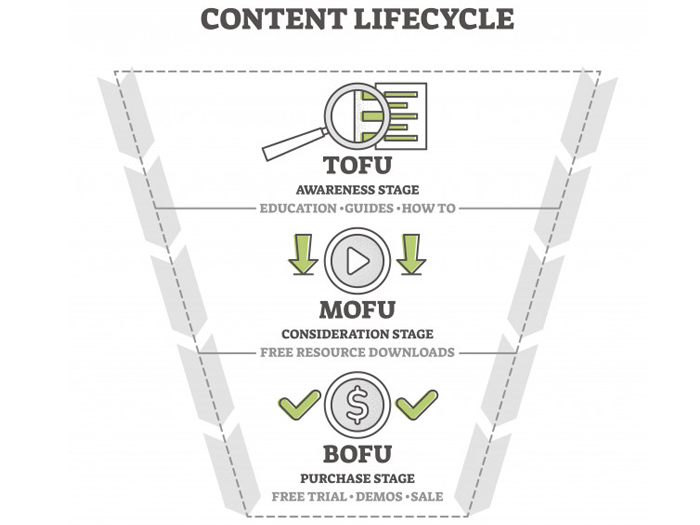 Top-Of-Funnel (TOFU)
The top of the funnel is the stage where you get the broadest amount of leads. Prospects in this stage are at the very beginning of their buying journey and are only aware of your product or service but aren‖t still ready to buy from you.
A large segment of marketers believe that the top of the lead funnel isn‖t that important stage. On the contrary, it is perhaps the most important part of your buyers jorney. After all, without optimizing the top of your funnel, how would you draw people in?
This is where you grab a customer‖s attention and keep it all the way through the buying process.
Mapping Your ToFu Content
Blog Posts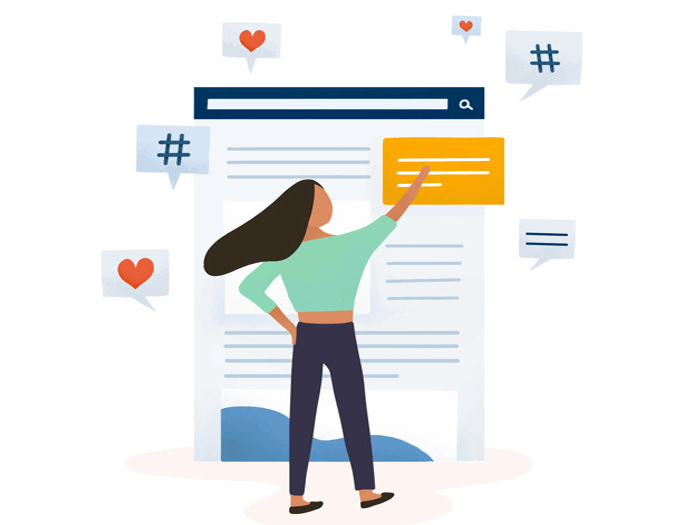 Blog posts are the most common type of TOFU content. Just take a look around this blog: you didn't see a headline like "Why Harveyteck Is the Best Agency for Your SEO Needs" or a case study (those are on other pages, but not on this page that's all about delivering value for our site visitors). This way, Harveyteck is able to attract tens of thousands of visitors per month who are aware of their problems, and aware that Harveyteck can help solve them, so they know where to turn to when they're ready to take action.
Expert Content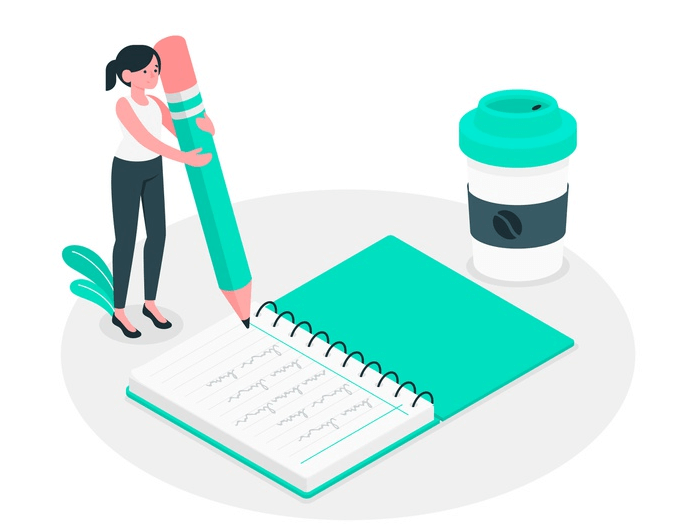 Expert content is another name for the long and highly detailed content that many companies use to educate on a specific topic. The goal of expert content (which some people call "pillar content"), is to show that you or your brand is an authority in your industry or niche. As with any type of TOFU content, the goal of the expert content is to teach the reader something that you are very knowledgable about, not sell a solution.
Neil Patel has done an amazing job in his blog Kissmetrics by creating a resource page filled with marketing guides that cover topics like social media marketing, e-mail marketing, reducing churn.
And Quicksprout has an epic "Advanced Content Marketing Guide," with info on SEO, content marketing, and copywriting. These guides have helped Neil attract hundreds of links to his blog, which help him acquire lots of organic traffic, but also position himself as an expert in the online marketing world.
Videos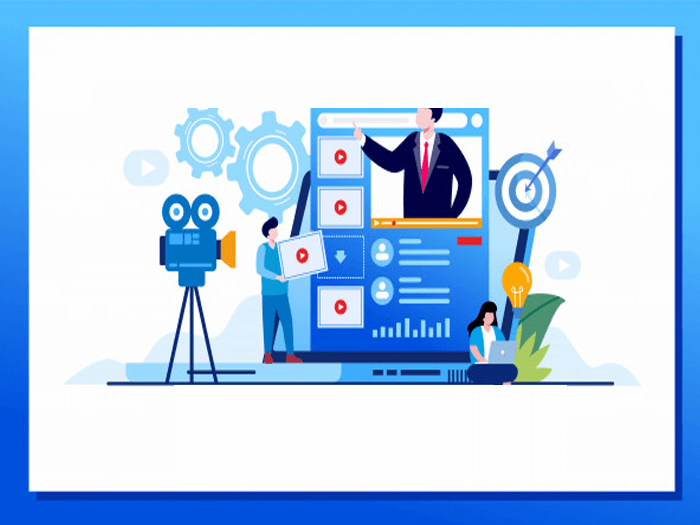 Videos are one of the most powerful content assets any company can use to attract visitors to a site and "push" them through their buying journey. Take a look at these amazing facts about video marketing:
This goes without saying, however, that these videos, just like blog posts, should be informative, engaging and high quality.
Volusion, an e-commerce platform, has used videos to attract and inform their audience about common e-commerce problems, like how to add SEO to a store, how to do keyword research, and so on. This helps their visitors, primarily e-commerce store owners, solve common problems relating to optimizing their e-tail platforms.
Infographics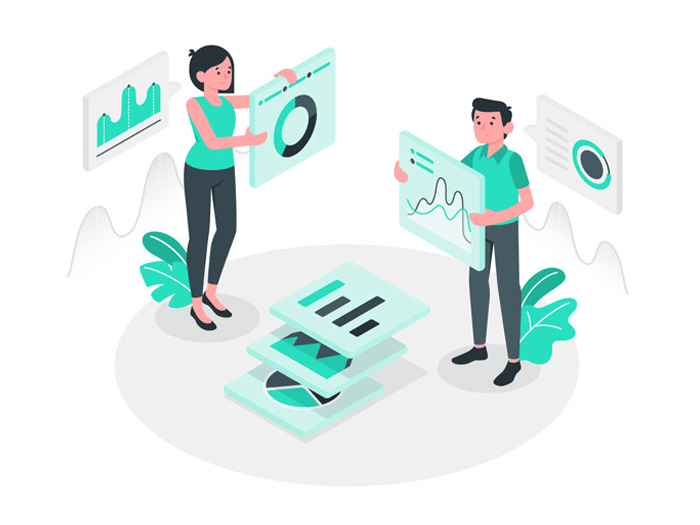 Infographics are another powerful way to attract an audience and engage it into a relevant conversation. Here are some fun facts about infographics:
People are 80% more interested in reading content if it includes colorful visuals
Infographics on social media perform 3X better than any other type of content
B2B content marketers increased the use of infographics from 51% in 2014 to 62% in 2015
People retain 65% of information with visuals as compared to just 10% without
The key to a successful infographic isn't just to make nice graphics and use cute colors; it's pairing useful data with relevant graphics that make the data more palatable and easier to absorb. Also, they must mention the sources where they take their data from, which adds authority to the infographic (or any piece of content with facts and figures).
Hotels.com has been able to use infographics to entertain and inform their audience about traveling. From "Marijuana Tourism," to "Club Sandwich Index," to "Know Your Stars," they have covered a lot of interesting topics in a unique way within their saturated industry.
Middle-of-Funnel (MOFU)
Remember, you don‖t just need to acquire leads, you‖ll also need to nurture them till they become actual, paying customers. The lead nurturing takes place in the Middle of the Funnel or the MOFU stage. The goal here is to get your leads acquainted with your business, products and services. You‖ll need to give those who have come to your blog, your website, your landing page, etc. a better understanding of how your business can help them.
This is also where you deliver the offer that you‖ve promised at the top of the funnel. Middle of the funnel is your opportunity to produce, to gain trust, and to gently advertise what it is that you have to offer.
Mapping Your MOFU Content
E-books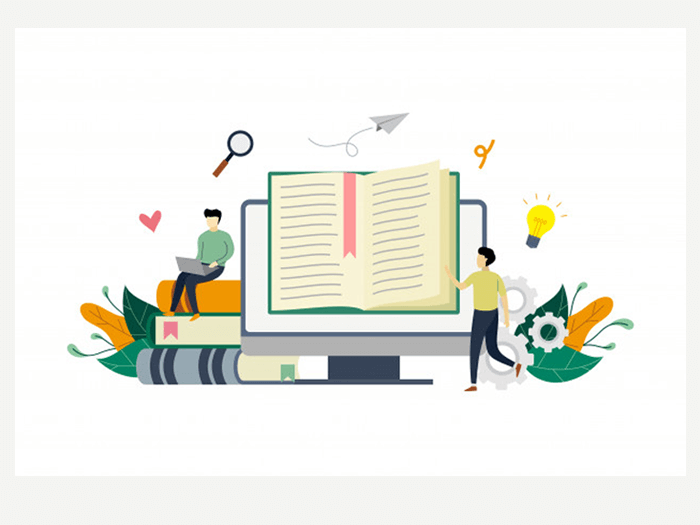 E-books can help your brand extend the customer relationship from the previous step by providing lots of value to the people who are researching solutions to their problem. What's more, e-books allow companies to get the buyer's e-mail address, which helps them continue building the relationship in yet another medium, which is famous for having an amazing ROI.
Marketo has created dozens of e-books to teach their audience about the different aspects of the online marketing world. They have written books about all kind of topics, from lead scoring, to social media, to mobile marketing. This helps Marketo continue fostering the relationship that started on their blog (which is also highly useful) while making their potential customers aware of their software.
White Papers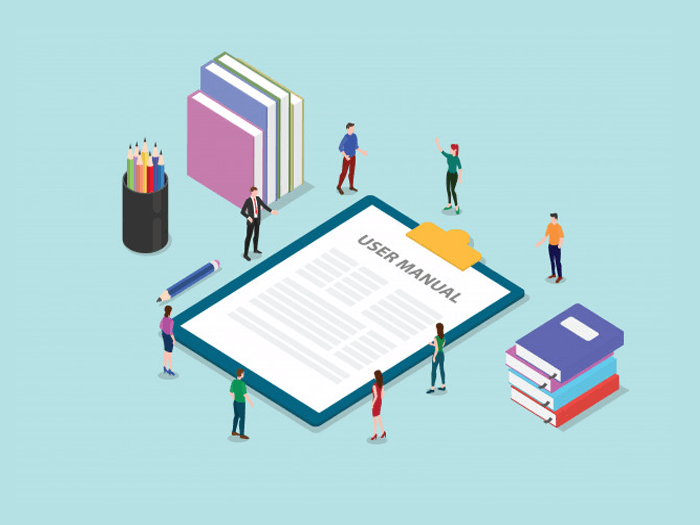 White papers are similar to e-books in the sense that they are both digital books, but differ in their depth and tone. Like e-books, white papers are focused on a specific topic, but with a narrower focus, more academic tone, and more heavily research-based. For this reason, they take longer to create and cater on a high-level audience (that is, executives and other top-level decision makers).
Tableau, a business intelligence and analytics company, uses white papers to attract executives to learn more about their industry. This not only shows that Tableau is an authoritative company in their industry, but also helps executives see where Tableau fits into their needs.
Webinars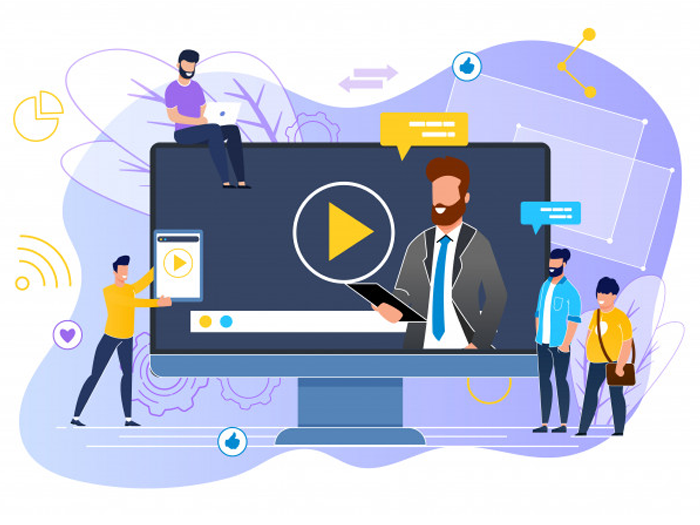 Webinars are a more intimate way to connect with a buyer while providing massive value. According to Ascend 2, of all the lead generation tactics available, webinars are the second most effective type of premium content for marketers.
Webinars consist of 45- to 90-minute calls where a speaker or group of speakers talk about a specific topic, sharing insights, trends, and solutions to a given problem. Also, attendees can interact with the speakers, which makes the webinar more effective.
There are many companies that like to provide a special offer to their attendees before finishing the webinar, which usually includes a discount for their service or product. This makes sense given that webinars can "warm" people up and allow them to interact, making them more likely to convert. However, this doesn't necessarily make sense for every company, so this must be done with care.
LeadPages is a company that makes good use of webinars to attract and convert its attendees into customers. Their webinars are very informative, but always end up tying the webinar's topic to one of their offers. Since the offer is unique and high quality, this would have a good conversion rate and a good ROI.
Bottom-of-Funnel (BOFU)
Bottom of the Funnel is where the actual buying (conversion) takes place. It is at the bottom of the funnel where you finally turn your sales ready leads into an actual paying customer. Quite naturally, bottom of the funnel remains one of the most critical stages of your lead generation process. In this stage you‖ll need to promote offers that are specific to your products or services.
Mapping Your BOFU Content
Demo & Explainer Videos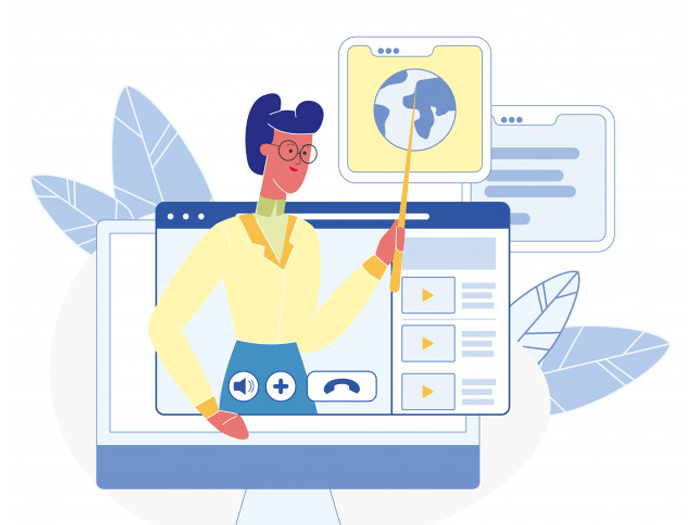 Demo videos work like tours: a sales rep or a presenter shows a buyer how the software or product works, what it can do for them, and how it can solve their problems. There are two types of demo videos: live and recorded. The live demo videos have a unique power which recorded ones don't — the demonstration is done in front of the buyer's eyes and makes them feel as if they are using the product or tool themselves. Live demo videos are like a powerful 1-2 sales combo. Recorded demo videos also work, although not as effectively as the live ones.
Zoho CRM has a library packed with demo videos of how their tool works. These videos show all the different aspects of Zoho CRM tool, which help dissipate many of the buyer's questions.
Explainer videos are similar in that they're meant to explain something. They tend to be short, entertaining and informative. While demo videos tend to feature a company CEO who is demonstrating how their product benefits the customer, explainer videos are usually animated shorts (just a couple minutes long) that can be more like a how-to demonstration.
Comparisons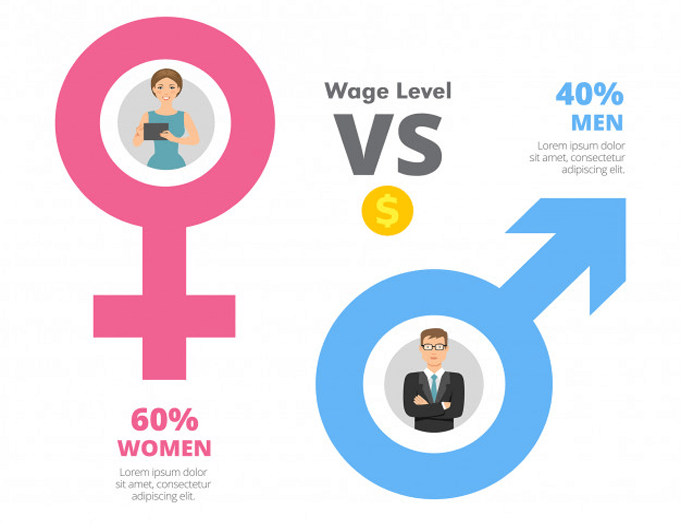 Comparisons help buyers weigh the pros and cons of a product's features and prices and help them measure which one would better suit their needs and problems. For those companies that offer complex solutions, this can have a big impact on the buyer's decision.
Optimizely does a great job at showing the differences between their plans on their pricing page.
There is another type of comparison, in which a company compares their features with those of a competitor. This can be very powerful, especially in saturated industries.
Agile CRM does this pretty well by comparing what they offer with what their competitors offer, including Zoho CRM.
Case Studies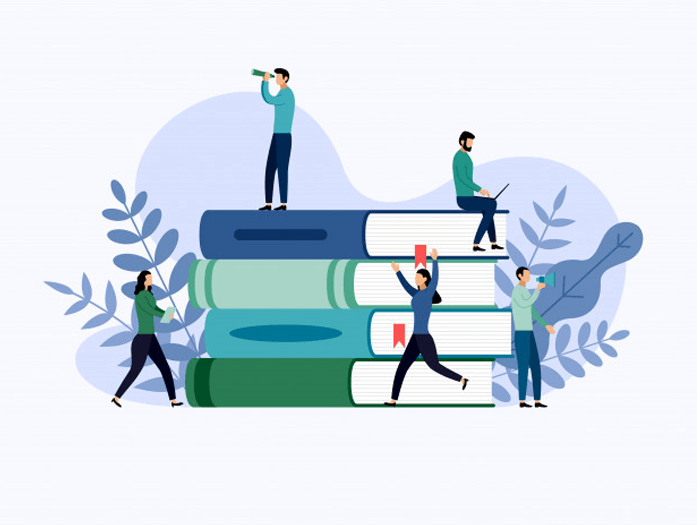 Case studies are important because they hit on a key persuasion principle: social proof. By showing buyers the successful story of a company's customer, including before and after statistics, it really showcases how they, too, could improve and succeed. Also, this type of content is similar to the word-of-mouth marketing because by having a "real person" explain the benefits of a tool or product, it comes across as more personal and less "salesy."
Klaviyo, an e-mail marketing provider, does a great job by showing a benefit-driven testimonial from one of their customers on their homepage. Also, they have a section full of case studies that show how many of their customers have used their tool, and include the great results they have gotten.
Conclusion
The buyer's journey is a key element in any company's marketing strategy. By matching each customer's needs and problems with exactly the right type of content along the stages of the sales funnel, this will significantly improve your conversion rate.
.