One major problem most businneses struggle with is to make sure the revenue engine is firing on all cylinders with a very high sales veloscity.
Let me start by asking:
Have you wondered where the next demand for your product or service will come from?
Is your sales and marketing team aligned on the same page regarding what would look like when defining the characteristics and viability of your lead generation strategy.
Are you able to see in real time when there is blockage in your sales pipeline and why a lead conversion breakdown?
The answers to these question lies in how you fuel your revenue engine.
When it comes to fueling your vehicles, you are careful to select the right fuel grade, as these choice affects vehicle performance. But when it comes to your revenue growth, you don't think careful enough about the fuel you put in your revenue engine, as these choices also affects your business performances.
Instead of filling it up with high-quality fuel (such as messaging, content and assets that are driven by buyer insights), you're filling the tanks with low-quality fuel (such as product-focused messaging that doesn't resonate well with your customers interest) causing the revenue engine to sputter while you expect a high sales veloscity.
Taken marketing and sales actions thesame way you've always been doing, will keep giving you thesame result as it has always been.
Here is the goodnews; In this article, I will walk you through the five undilluted secrets to fueling your revenue engine and get your cylinders fired at a very high sales velosity.
But before we get into that, let's take a quick jump into:
How Your Revenue Engine Should Look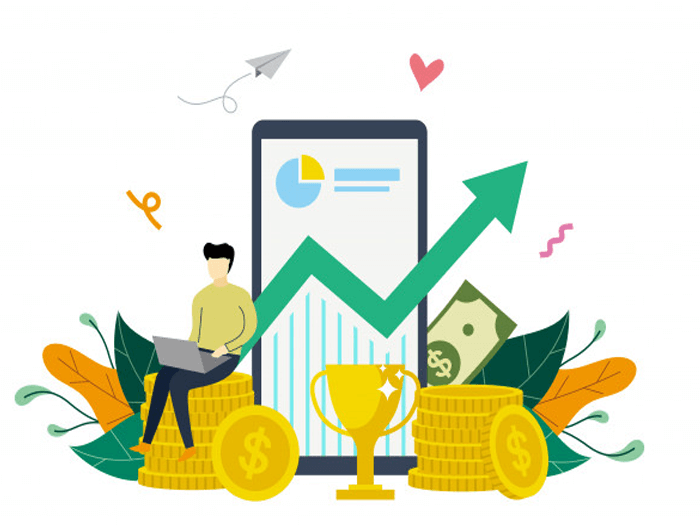 A revenue engine consists of systematic, repeatable processes that span marketing and sales to drive consistent, predictable revenue. The following process should be in place for your revenue engine to work effectively.
Lead Generation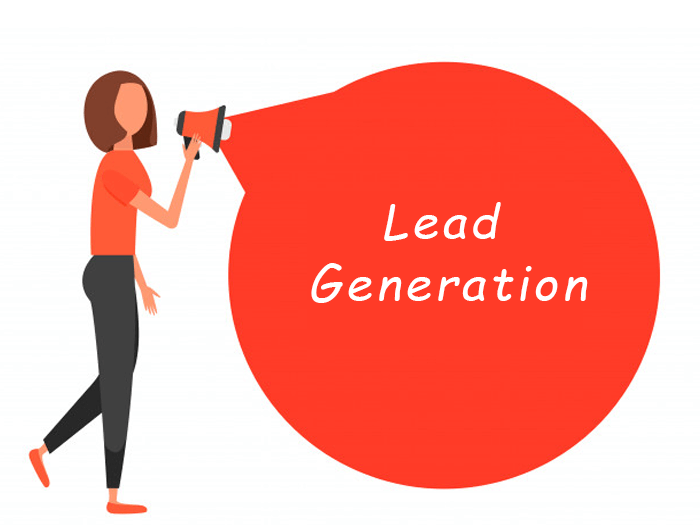 In a bid to make sales and take your business off-the-ground, you need to have a line-up of sales-ready and high-quality leads. This is where lead generation strategies come to your rescue. It helps you establish interest of your target market in the products or services you‖re offering.
Marketing Qualified Leads (MQL) are the fuel that powers the revenue engine, so a predictable flow of new qualified sales leads into the top of the funnel is essential to driving predictable revenue. Big lead generation programs like trade shows still play a role, but so do methods that create a steady stream of quality leads such as word of mouth, organic search optimization, and content-based marketing.
Lead Nurturing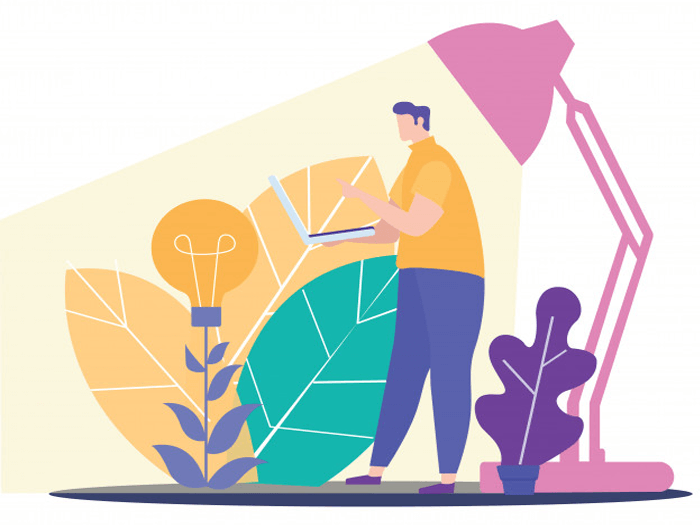 Lead nurturing is all about developing relationships with buyers at every stage of the sales funnel, and through every step of the buyer's journey. It focuses marketing and communication efforts on listening to the needs of prospects, and providing the information and answers they need.
The lead nurturing takes place in the Middle of the Funnel, Since some prospects will be ready quickly, and others will take longer, it has the effect of "smoothing" out lumpy lead generation to help deliver a steady stream of sale qualified leads (SQL). It's like the farmer who planTs different crops that ripen at different times so he can eat all year.
Lead Scoring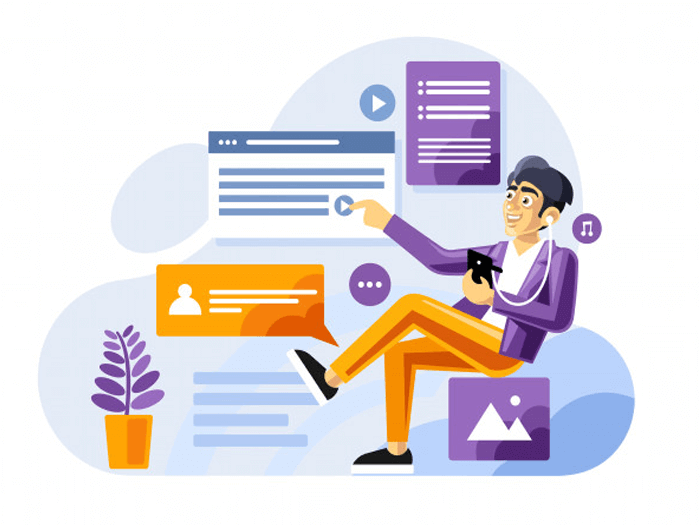 Lead scoring is a shared sales and marketing methodology for ranking leads in order to determine their sales-readiness. You score leads based on the interest they show in your business, their current place in the buying cycle and their fit in regards to your business.
Lead scoring goes hand-in-hand with lead nurturing, since it tells you when a lead is "ripe" and possibly ready to engage with sales. The key is to focus not on self-reported and often inaccurate firmographic and BANT criteria, but on the actual buying behaviors the prospect exhibits (repeatedly visiting the website, downloading later stage content, using your company brand name as search term, etc.).
Lead Qualification.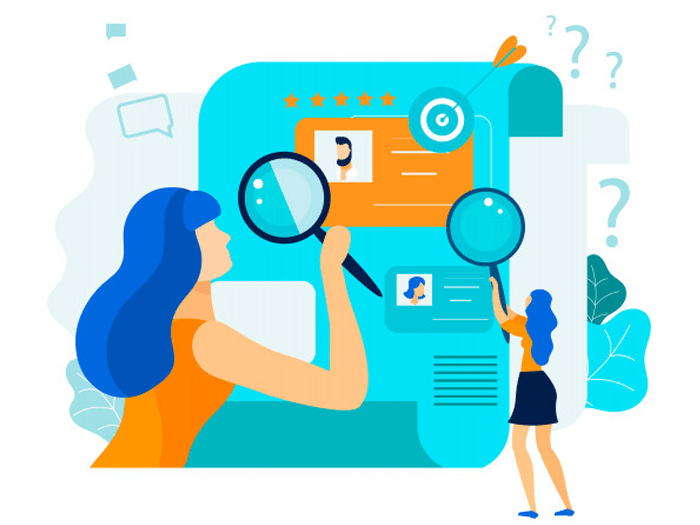 Lead qualification is the process of categorising a qualified sales or marketing lead as a customer who has been contacted and has engaged with your sales and marketing team, and so is further along the sales process than other leads.
Once inbound leads are determined to be marketing-qualified, don't send them directly to an account executive. When salespeople qualify their own leads, leads get lost, and lead scoring by itself is insufficient since it at best indicates accounts that are likely to be qualified.
Instead, between marketing and sales there should be a "human touch" in which someone actually speaks to the prospect to determine if they want to engage with a sales rep. If so, pass the sales qualified lead on; if not, mark the lead as truly disqualified or more likely send it back for further nurturing. With this process in place, by the time the "expensive" sales rep gets the lead, it has been qualified by both marketing and by inside sales and the vast majority should be worth the sales rep's time.
Now that you've known what the new revenue engine is. its time to take a deep dive into the five(5) undiluted secrets to fueling your revenu engine.
#1 Feeding The Front End Of The Funnel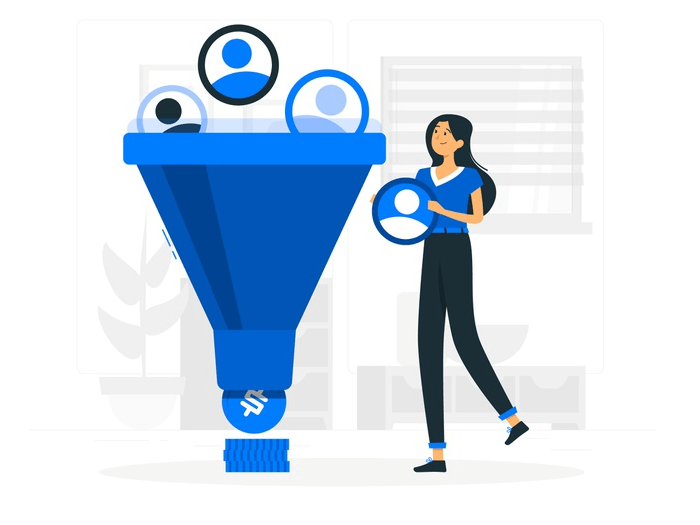 Lead generation and lead management have been a growing priority for most B2B marketers, but due to challenging economic conditions over the past few years, the pressure on marketers to feed the funnel and demonstrate their impact on deals and revenue has increased rapidly.
For example, IDC's Tech Marketing Barometer, found that lead generation was ranked as the top marketing priority for tech marketers, followed by brand awareness online and interactive marketing, alignment with sales, marketing performance measurement, customer knowledge and channel/partner marketing.
An article by Michael Gerard, VP & Research Director for IDC's CMO Advisory service, explained that the emphasis on lead generation is now coming from the top of most organizations. "With aversion to risk by C-level executives, the slight downturn and concern for growth in the next year, folks are shifting more to lead-generation programs," said Gerard.
Generating a high volume of inquiries or responses is a key goal at the top of the funnel, and those marketing departments that have optimized the top of the funnel have seen the results correlate at the bottom of the funnel in terms of closed business.
By applying advanced marketing techniques such as segmentation, personalization and event-triggered automation to their lead generation efforts, many high growth organizations have shown dramatic improvement in campaign inquiries.
#2 Turning Responses Into Qualified Leads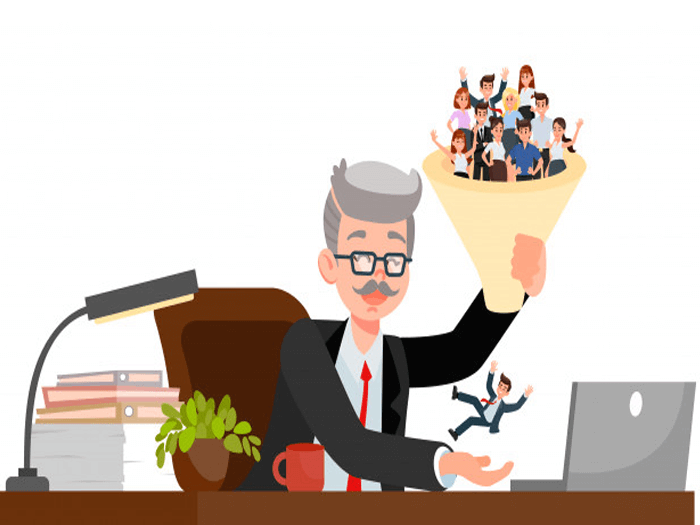 The first key conversion phase in the sales funnel is converting an inquiry into a lead, or a suspect into a prospect. While there is clearly value in driving a high volume of respondents to click on a link for a white paper or check out the content on a microsite, it is often much more difficult to get prospects to provide detailed contact info as well as insights into their business needs, priorities and challenges.
Industry analysts point out that having a process in place to manage and automate lead management is critical to successfully converting suspects into qualified prospects. "It is important to have a strong lead management process in place. Are you tracking from a measurement perspective the conversion of leads? Do you have a feedback loop in place with the sales group and a strong lead nurturing process?" said IDC's Michael Gerard.
By building a process to manage and automate leads, many advanced marketing organizations have seen a significant impact on their sales funnel. For example, by implementing pre-populated registration forms, marketers have seen big increases in the number prospects that will complete the process of signing up for an event or downloading a document.
Another tactic that has shown significant results for companies with automated marketing systems is the use of dynamic content substitution for email and nurturing campaigns. For example, if a prospect's profile within the marketing database indicates they are in a specific industry, relevant messaging and assets, like a customer story from a client in that industry can be dynamically swapped out on an email or landing page. In this way, marketers can deploy large scale campaigns that provide the most relevant content and assets to a user when they hit the page, without having to create a million versions.
The industry benchmark for moving a response to a lead is typically between 10% and 15%. Once again, even single digit improvements at this phase of the funnel can have a big impact on close rates and top line revenue for any business. For example, by moving the needle from 13% to 15% at this phase of the funnel on that same campaign which now generated 1,000 responses, the improvement would equate to 150 leads rather than 130. An increase of 20 leads may not seem that significant but when you consider that similar conversion metrics are applied to corresponding phases of the funnel, the domino effect on revenue becomes more apparent.
#3 Measuring The Impact Of Investments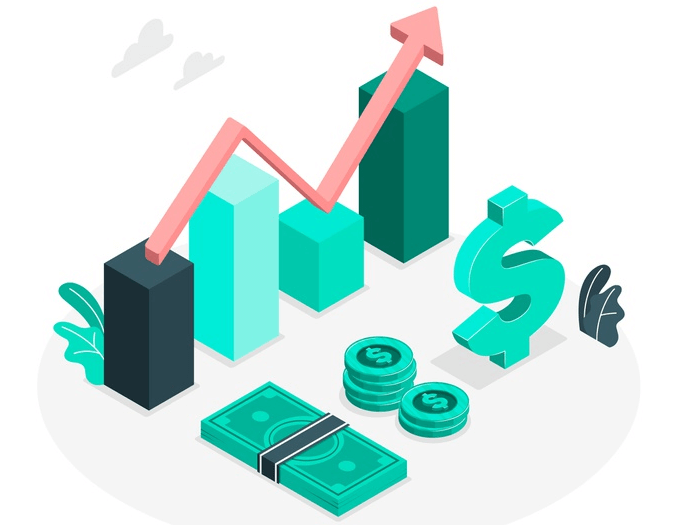 With increasing pressure from boards of directors and the C-suite to prove the value of marketing activities,most marketing executives have increased their focus on marketing measurement. As evidence of this trend, the Association of National Advertisers' Marketing Accountability Study found that 92 percent of companies have created some type of marketing accountability measures.
"Those organizations that measure the value of their marketing will be the winners now because they can justify the expenditures," says Rich Eldh, VP and Co-Founder of SiriusDecisions, a leading research consultancy specializing in sales and marketing alignment. "Those companies that can't measure marketing will likely cut budgets just as they did in the past, and ultimately will pay the price for it in lost revenue."
Those executives that have embraced the need for accountability have quickly learned that managing the balance of art and science in marketing has tipped heavily in the favor of science. In many companies that have departments experienced in demand creation strategies, the marketing department is now viewed as a machine that can accurately predict that every $1 put in to demand generation will produce a pre-defined amount of dollars in return.
The added attention to measurement and ROI has led more marketers to shift budget to direct marketing and digital media over the past few years, where they can quickly see the click-thrus, registrations, response rates, etc. that each campaign generates. Recent research shows that the migration to online marketing will become even more dramatic as systems for managing and measuring marketing become more mature and widely adopted.
As marketers look to find the optimal mix of email, search and other direct marketing channels, those firms with advanced tracking capabilities are expected to have a distinct advantage over their competition. The ability to test and measure the response across multiple channels, not only allows marketers to justify investments to the board room, but also enables them to quickly shift dollars over to a campaign that is driving a higher volume of quality leads.
By developing systems that provide a single view of multi-channel campaign results, marketers have refined the ability to track a series of touches a prospect has with their brand and then develop automated processes that trigger a targeted response based on their behavior and specific areas of interest.
#4 Identifying Qualified Opportunities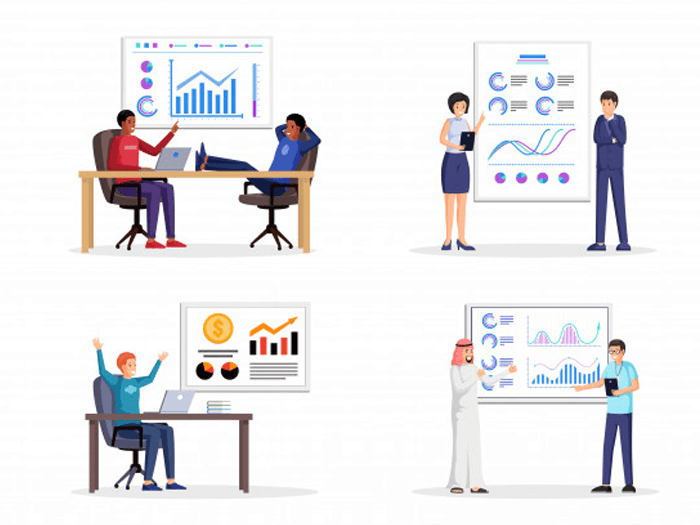 At this phase of the funnel, it is critical that organizations have established an integrated approach throughout their sales and marketing teams. The concept of sales & marketing working together as a team might have seemed far-fetched a few years ago, and maybe even today, in organizations where the two departments operate in silos with disjointed processes and strategies. However, co-ownership of the sales funnel is now viewed as a competitive necessity in most organizations that have adopted a programmatic approach to generating demand and revenue.
As part of its 2008 Report titled "Sales and Marketing in a Down Economy," SiriusDecisions recommended that marketers focus on demand creation and building the pipeline to avoid budget cuts and layoffs. "Many BtoB organizations have begun to track an overall demand funnel from cold to close incorporating both demand creation and sales pipeline metrics," the report stated. "The measurement of demand creation and the sales pipeline begins the process of co-ownership of the funnel by both marketing and sales; clearly identifies the role that both play in the health of an organization's new business pursuits; and systematizes the fact that quality activity at the funnel top will result in a healthier funnel bottom."
In most successful organizations, the shift away from silos has been driven by marketing and sales finally establishing common goals and measurements for success. For example, most leading B2B companies now bring together their chief sales & marketing officers together to set the volume of leads needed to drive the sales pipeline. Further steps include both department heads agreeing on the definition of a qualified lead that is ready to be handed over to sales, as well as the metrics for how and when the sales team will respond to those qualified leads.
This kind of collaboration has changed the way many B2B organizations structure sales and marketing, with field marketing and demand generation functions often sitting directly between the two. Some of the more progressive companies are actually setting one common budget for sales and marketing, so that both groups have a voice and role in all investments and/or potential budget cuts.
These fundamental changes in go-to-market approach have all contributed to marketing executives having a more active role in revenue creation. In fact, many marketing executives now have at least a portion of their compensation tied to achieving certain sales and revenue goals.
In addition to driving leads into the top of the funnel, marketing executives also have significant influence on their company's performance through the use of lead scoring systems that qualify the hottest prospects for the sales team. By applying metrics around BANT (budget, authority, need and timing) scores, as well as the activity and engagement of a prospect, marketing departments can now help the sales team prioritize their efforts.
In addition to adopting a lead scoring process, many advanced B2B organizations have made great strides in their conversion of leads to opportunities by adopting tactics and strategies such as lead profiling, automated lead distribution, offer management and, most importantly, lead nurturing.
The standard metric for converting a lead to an opportunity is typically under 30%. However, by employing sophisticated lead nurturing programs that utilize offer management applications, some companies have improved their conversion rates at this phase of the funnel to more than double the industry averages.
#5 Investing In Intelligence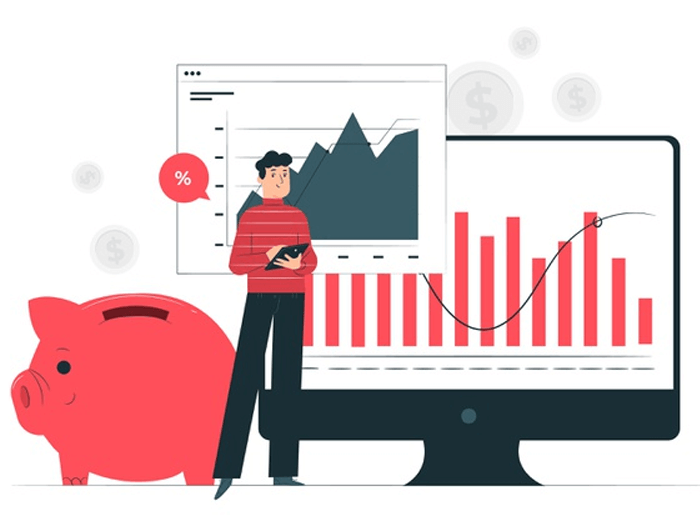 Organizations that can read and respond to the changing needs of their prospects are more likely to identify sales opportunities and refine their strategy and messaging to capitalize on emerging markets. "This is a tell-tale time for dashboards and other ROI measurement applications, because the smart marketers are going to adapt quickly if there are major shifts in the buying cycle," said Eldh of SiriusDecisions.
CastIron Systems, a leading technology integrator, achieved a 100% improvement in its conversion from opportunities to closed business by focusing on lead management, lead scoring and lead distribution. By concentrating on the bottom of the funnel, CastIron cut its average sales cycle in half and doubled the number of closed deals per quarter.
.