In this complex business society, every business is seeking ways to icrease their customer size without having to grow their employee base.
But only a few is really getting the most out of it? while others are leaving money on the table.
As customers keeps evolving, so does the unpredictable business landscape.
Today, the best performing business (both B2B and B2C) use marketing automation to simplify their business processes and marketing actions.
In this article, I will explain the real life benefits and application of marketing automation to help you decide if it's the right service for you.
I know you've heard about it, you know plenty of marketers are infatuated with it, but at the end of the day you still ask:
What is Marketing Automation?
Even if you've heard the term marketing automation before, it may still sound like something from a futuristic Industrial Revolution.
Let's define marketing automation:
Marketing Automation refers to software that enables you to carry out marketing hands-free, without continual manual labor.
According to Marketing Automation Best Practices, Econsultancy, is 'a platform that supports the marketing process, enabling targeted communications that nurture leads until they are sales ready, better management back-end technology that enables better, faster, more relevant, more accountable
These tools can automate repetitive tasks such as sending emails, scheduling and publishing social media posts, setting follow-up reminders and sending promotional content to customers.
They can also be leveraged to assist with lead generation, relationship marketing, cross-selling, upselling and more.
These may not be convincing enough because what you care about is return of investment (ROI), which is great. That's why you are an outstanding business servant.
I agree 100% with your; but you'll also agree with me that ROI balls down to your key marketing efforts and action. That is why marketing automation is so vital; it has a massive return on investment for your business.
Due to the overwhelming amount of responsibilities and tasks that marketing juggle, marketing automation has soared in popularity. According to Forrester researchers, marketers are projected to increase spending for marketing automation by 14% over the next five years.
It may suprise you to know that majority of business owners are resentful of marketing automation services.
A few of the reasons are as follows:
They assume that marketing automation is an expensive tool
They think creating content is taxing and hard
They think configuring the campaign to their business model is too complex
And finally (and probably most importantly) they don't understand exactly how marketing automation works
Now let's look at the:
Benefits of Marketing Automation
Every company is different, in terms of vision, goals, product/service and audience. No matter your focus, with a marketing automation software, you'll have the potential to capitalize on numerous benefits like:
Save Time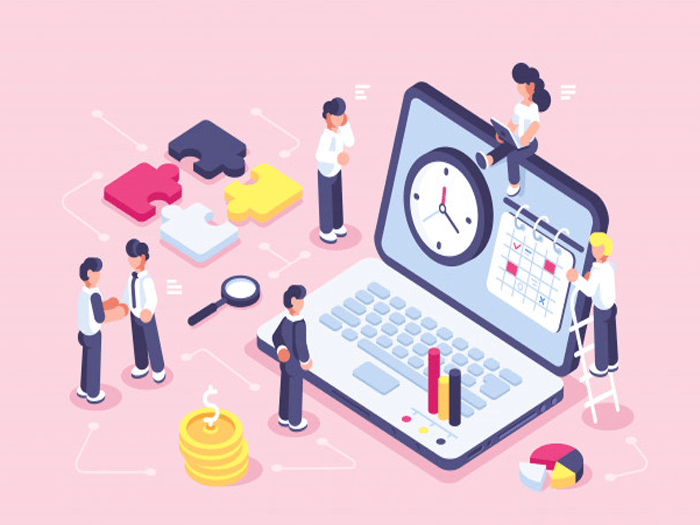 One of the biggest benefits from automation is the time saved on repetitive task. With these systems in place, employees no longer need to spend time sending out emails, sharing social media posts at regular intervals, posting digital ads, sending out follow-ups or doing numerous other repetitive tasks.
The fewer hours you or your team spend on these repetitive task, the more hours you have to strategize, brainstorm, host client meetings.
With more free time, these employees can focus on the creative side of the job again and likely become more effective, productive and fulfilled workers.
This software also could improve your bottom line, as you may be able to cut down on staffing costs. While the software aims to empower marketers to be more effective, it may take the place of some junior-level employees. More importantly, if your employees are able to focus on more interesting work, you may see a decrease in costly turnover.
Optimize Your Marketing Processes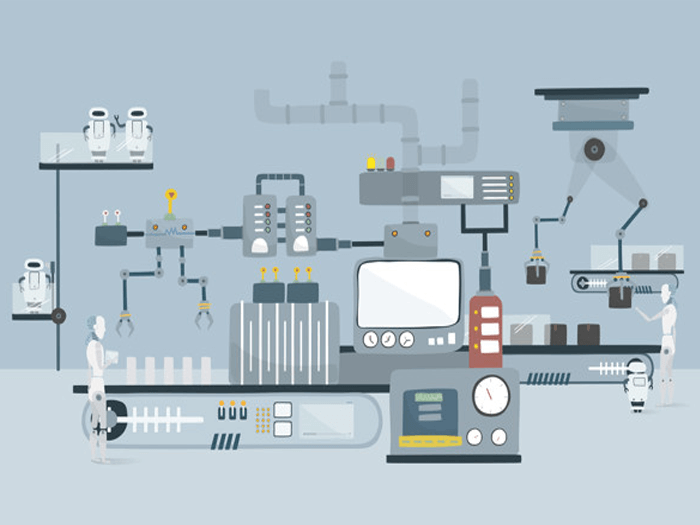 These tools are designed to enhance your existing marketing capabilities and improve your marketing strategy. This is not an exhaustive list, and full capabilities will depend on which solution you choose, but some of the ways automation improves the marketing process include:
• Continuously A/B testing content to see which performs better
• Storing all marketing collateral, interactions and details in one centralized location
• Allowing advanced and evolving segmentation of the target audience
• Creating hyper-personalized and ultra-targeted campaigns (without sacrificing automation)
• Managing pipeline from initial lead to conversion to up-sell
• Creating parameters for contacting and following up with leads across multiple channels
• Building robust customer profiles
• Collecting information about leads through forms and landing pages
• Nurturing leads through repurposed content
Think of the Coca-Cola Campaign: "Share a Coke". It lets people give Coke bottles with people's specific names on the labels. Like Bobby. Courtney. Dean and so on.
That one adjustment meant big money. According to this article, there was a 2% increase in soft-drink sales, growing consumption from 1.7 to a whopping 1.9 billion servings a day.
In fact, research from Pinpoint Marketing shows that using someone's name in an email can increase the open rate by up to 35%!
Shorter Sales Cycle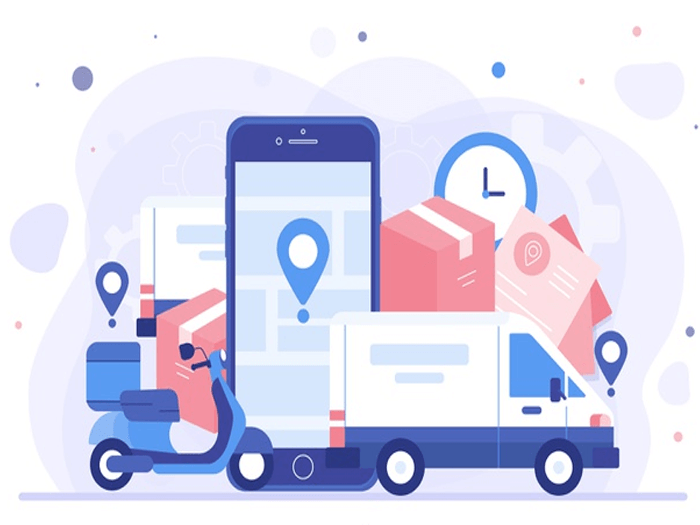 Marketing automation drastically reduces the sales cycle, because unlike lead generation and pipeline management, marketing automation focuses primarily on converting leads into customers – rather than acquiring as many leads as possible.
Marketing automation bridges the gap between when a customer expresses an interest in your business and the time it takes for them to receive valuable content (like social media, an offer or an email) which encourages them to complete their purchase.
Marketing automation is not just for the marketing department. This technology can be incredibly useful for the sales team as well.
Based on the rules you set when you start using the software, the platform will assign each lead a score. Depending on the score, a lead can be listed as a marketing qualified lead or a sales qualified lead.
These scores and labels can influence which marketing campaigns or sales actions the potential customer will receive. This tool essentially takes the guessing out of lead scoring and keeps sales from wasting time on unqualified leads.
Marketing automation platforms can also send alerts when the lead is engaging with your business or brand. The alert tells the sales team when the prospect is most likely to convert or buy, so your rep can reach out then. It can greatly reduce the time and frustration wasted on failed cold calls.
Improve analytics and reports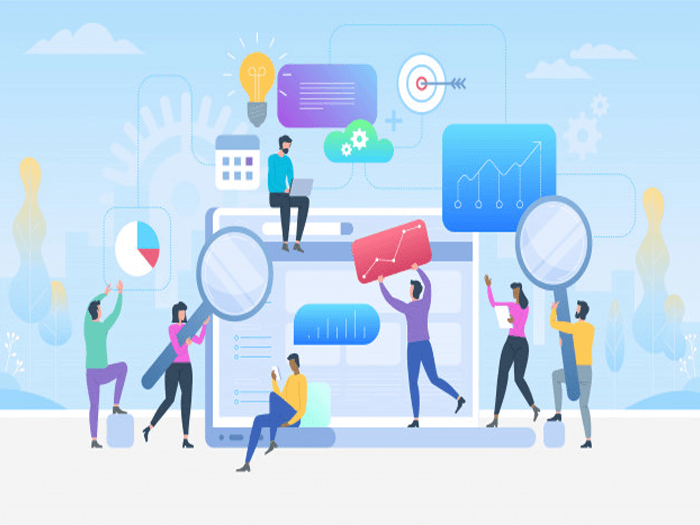 Marketing automatic gives your business access to behaviour metrics which you can then be used to fine-tune your entire marketing strategy. To put this into perspective, when a prospect enters their contact details through a form on your website, your marketing automation software will then begin to monitor that specific user every time they access your site. This data allows you to setup "actions" based on your choice of triggers. For example, if a particular customer is routinely looking at the TV section of your website, you can use then send that user an automatic email with the latest deals or content of your choice to increase your sales.
In short, marketing automation lets you gauge the interest of their prospects and their engagement, rather than waiting patiently for them to contact you. This means you can follow "hot leads" immediately as opposed to waiting and letting the opportunity slip away.
Most automation packages include advanced analytics and reporting, so you'll be able to more effectively measure ROI (return on investment). The detailed attribution reports should be able to tell you how a campaign:
• Performed in various segments and channels
• Impacted KPIs (key performance indicators)
• Contributed to company revenue
Prior to the digital age, it was hard to measure which advertising and marketing campaigns influence customers' decisions. Now, especially with automation, you have the answers in the software. These tools allow you to generate reports at multiple levels including contacts, custom event, company, revenue and ROI.
With this information, it's easier to track the entire lifecycle of a campaign and make more informed strategic decisions.
Saves money and increase revenue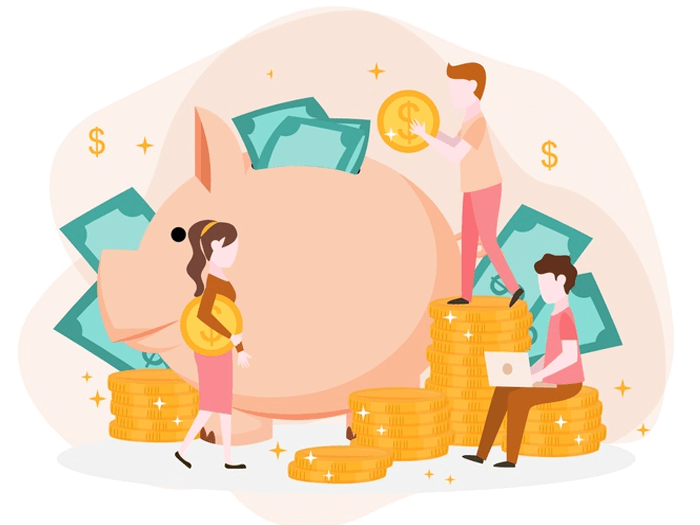 Despite the initial investment cost, marketing automation will save your business hundreds or even thousands of pounds in the long-run. With marketing automation, the days of logging into different accounts for different tasks is over! Marketing automation is like a master control panel giving you access to lead flow, customer dashboards / interactions, website metrics, customer engagement rates, emails and social media (and much more) all under one roof.
This will save your staff a great deal of time, allowing them to focus on different tasks in your business, as well as eliminating the risk of human error.
With better lead scoring, nurturing and conversion, customer relationship management, targeting and the ability to automate up-sells and cross-sells, automation technology can enhance a customer's lifetime value. Sales cycles are also likely to get shorter, which means your sales staff could potentially increase the number of leads they convert every year.
These improvements can result in increased revenues – which can be specifically attributed to certain actions along the sales cycle thanks to automation tech – for your department and business.
Top 10 Marketing Automation Software Platforms For 2020
Now that we have established the key features of marketing automation platforms, let us dive into the ten most popular marketing automation software tools for 2020. We evaluate them based on their offerings, compatibility, pricing, and suitability.
Known as a leading growth platform, HubSpot gained fame for its inbound marketing campaign offerings. Founded in 2006, the tool has over 64,500 subscribers for its marketing hub, sales hub, and service hub, along with a powerful CRM. The company also hosts the HubSpot blog, which is a content goldmine for beginners to marketing as well as small marketing teams.
HubSpot offers advanced features such as landing pages and forms, dynamic content, SEO, social media automation, automated email responses, and detailed personalization of emails in addition to basic automation features. These features make the tool the right choice for startups and small- and medium-sized business (SMB) marketing teams.
HubSpot is also compatible with all leading CRMs and applications such as Salesforce, Gmail, Outlook, Slack, Zapier, etc.
Although the tool offers a lifetime free CRM version, advanced features range between $50 to $2400 per month. With the 'customer comes first' approach and easy-to-use experience, HubSpot makes the list for the top 10 marketing automation tools to consider in 2020.
G2 Research has named Maropost a leader in marketing automation and personalization software. Maropost is a Toronto-based marketing automation start-up that provides unified customer engagement solutions for brands and retailers in the B2C space.
The tool offers advanced features such as multi-channel customer engagement, machine learning and AI-powered recommendation machines, and e-commerce optimization platform. These features make the tool an ideal match for B2C conglomerates and retail brands, as well as the ever-competitive e-commerce business.
Maropost is highly scalable and offers API integrations on multiple platforms as well as custom integration for third-party tools. These factors push Maropost to one of the top spots in the list of marketing automation tools for 2020.
ActiveCampaigns is a leader in the small business marketing automation space. A go-to choice for small marketing teams, the tool has all the basic functionalities of an ideal marketing automation platform, with some advanced features. ActiveCampaigns serves more than 50,000 customers as of 2019 with its robust automation services.
The tool offers advanced features such as contacts and leads scoring, site and event tracking, dynamic content, SMS marketing, predictive sending, and a mobile application, in addition to basic automation features. Review sites and research experts have often reported ActiveCampaigns to be an ideal fit for small business and marketing teams.
The tool can be easily integrated with multiple platforms. The pricing for the tool ranges between $9 to $229 per month, making it a natural choice for startups not wanting to invest heavily in marketing automation. With its competitive pricing and readily available features, ActiveCampaigns will be on the top of the marketing automation platforms list of 2020.
Every email marketing professional worth his salt is familiar with Mailchimp's email marketing platform. But the email marketing giant is now heavily invested in marketing automation for small and medium-sized marketing teams. Renowned for its brand mascot Freddie, and an excellent user-experience with its witty call-to-actions, Mailchimp has become a favorite for content marketers wanting to promote their content efforts via marketing automation.
Mailchimp's marketing automation suite offers advanced features such as creating HTML email templates, landing pages, Google remarketing ads, and Facebook and Instagram ads, A/B and multivariate testing, and standard and comparative reports.
Another reason for being popular among SMBs and startups is that Mailchimp offers free basic features. The paid features cost between $9.99 to $299 per month.
Act-On is a marketing automation platform best suited for medium-sized businesses. It promises faster time-to-value along with best-in-class customer service. The tool is also recognized as a visionary in the 2019 Gartner Magic Quadrant for CRM Lead Management.
Act-On offers an advanced feature called the Adaptive Journeys that customizes forms, channels, message scheduling, and lead scoring based on customer-specific preferences and behaviors. Its sub-features of inbound, outbound, and analytics help enhance landing pages, website engagement, social media, lead nurturing, lead scoring, customer segmentation, and reporting.
The tool is compatible with Salesforce, Microsoft Dynamics, SugarCRM, and Infor CRMs.
The price for Act-On ranges between $500 for onboarding to $900 for multiple users. Act-On is one of the marketing automation software tools in 2020 that is rightly suited for medium-sized businesses looking to enhance their marketing operations.
Infusionsoft, now Keap, is an advanced marketing automation tool ideal for small businesses and freelancers. The product serves over 145,000 users across multiple industries with powerful campaign building solutions.
The tool offers advanced features such as capturing and tagging new leads, assigning tasks, and sending emails that nurture new leads. Highly rated for its outstanding service, Infusionsoft acts as an all-in-one CRM, sales, and marketing automation platform.
The tool provides easy integration with Gmail, Outlook, Shopify, Microsoft, WordPress, and many more platforms.
Infusionsoft offers a free trial period of 14 days, following which the price range starts from $99 and may differ according to custom plans.
Sendinblue is an all-in-one digital marketing toolbox that provides relationship marketing solutions. With advanced features such as landing pages, Facebook ads, retargeting campaigns, complex automation workflows, and transactional emails, Sendinblue is an ideal fit for medium-sized businesses looking to expand their marketing functionalities.
The tool offers a free version for basic features and a paid version ranging from $25 to $173 for advanced features. Sendinblue is a close competitor of Mailchimp and offers similar features. Its advanced features and modern appeal make it a contender in the top ten marketing automation platforms of 2020.
Ontraport is a CRM and marketing automation tool that claims to manage all your marketing assets in one place. It is an ideal automation solution for entrepreneurs, solopreneurs, and small businesses.
Ontraport boasts all basic features of a marketing automation platform, along with advanced features such as landing pages, forms, process automation, funnels, and journey-mapping. These features make the tool a natural choice for entrepreneurs looking to enhance their customer experience.
Ontrport also offers easy integration with Quickbooks, Xero-XOSync, and other applications. It comes with a free trial of 14 days. The basic plan starts from $79 and expands up to $470, based on features. If you are a small marketing team looking to explore the advanced features of marketing automation, Ontraport is the right choice for you in 2020.
Autopilot is a visual marketing automation software tool that provides seamless user-experience to marketers. The product offers multi-channel marketing solutions with a highly advanced visual experience.
The tool includes advanced automation features such as lead scoring, nurturing, marketing analytics, customer journey maps, and customer segmentation. It enables marketers to create highly personalized customer experiences that enhance lead generation.
With easy integration possible for popular applications such as Facebook, Salesforce, Google Ads, and Twilio, the tool is an excellent choice for integrated marketing campaigns.
Autopilot offers a 30-day free trial, following which the pricing ranges from $49 to $249 per month for advanced features. Scale up your marketing efforts in 2020 using this seamless automation engine.
Marketo has become a popular brand in the marketing automation space in the recent past, and rightly so. The tool offers a powerful automation platform that focusses on account-based marketing.
The tool is well known for the simplicity of its basic features, and also offers advanced, complex features such as account insights and account profiling, digital ads, mobile marketing, revenue attribution, marketing analytics dashboard, and predictive content.
These advanced features make it a perfect match for the medium as well as enterprise businesses working with larger and complex datasets.
Acquired by Adobe in 2018, the pricing for Marketo starts at $895 per month.
.